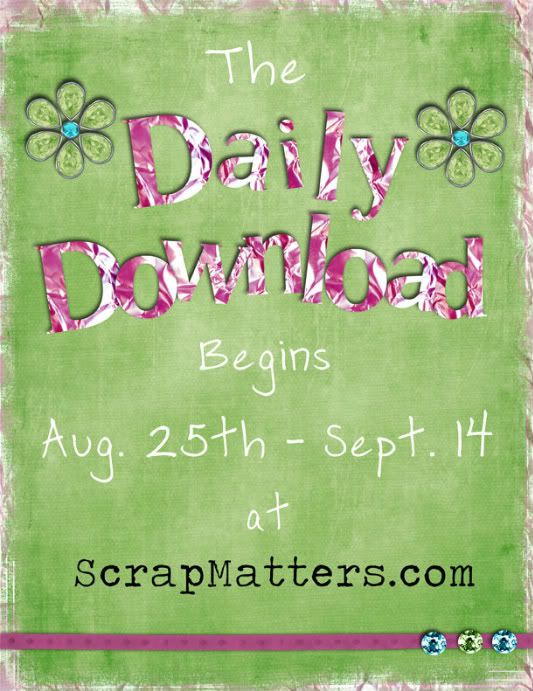 The Daily Download at ScrapMatters has started. The design team apprentices have put together an awesome kit that you can get free just by visiting the forum and downloading daily. It's already day 4. But it will be running through September 14, just in time for ScrapMatters 1st birthday.
Here are the previews to the whole kit.
I haven't made anything with it yet, but when I do it'll show up right here. But I do have a lot of other layouts to show you with layout overload later today, or maybe tomorrow, or maybe next week. Who knows?