Sometime over the night, the new
ScrapMatters
was put on board. You have to see it. It is GORGEOUS!!
The opening festivities have already started.
Here's what you can plan on this week...
Friday, Aug 8th:
Speed Scrap with Erica 10pm Eastern, 8pm Mountain, 7pm Pacific
ScrapOlympics with Britt
Blog Train (for freebies) will begin
I Spy Treasure Hunt Game with Tater will begin and run all week long

Saturday, Aug 9th:
Chat with the Scraps Matter Gang 1pm Central, 12 noon Mountain, 11 am Pacific
ScrapOlympics with Britt continues
Saturday Special Challenge with Dacia
Extreme Layout Makeover Challenge with Denise

Sunday, Aug 10th:
Speed Scrap with Kateypie 4pm Mountain, 3pm Pacific, 11 am Monday in NZ
Recipe Challenge with Denise
Scrap it in a Day Challenge with Dacia

Monday, Aug 11th:
Choose Your Own Adventure Challenge #1 with Stacy H.
Speed Scrap with Katie at 11am Mountain, 10 am Pacific, 1pm Eastern

Tuesday, Aug 12th:
Choose Your Own Adventure Challenge #2 with Stacy H.
Speed Scrap with Andrea at 7pm Mountain, 6pm Pacific, 9pm Eastern

Wednesday, Aug. 13th:
Words for Wednesday Challenge with Lina

Thursday, Aug. 14th:
Speed Scrap with Bree at 7pm Mountain, 6pm Pacific, 9pm Eastern
Hybrid Quickpage Project Giveaway and Challenge with Heather Lee
And there will likely be more events. Things are still being discussed.
And to mark this momentous occasion, the ScrapMatters designers have created a collaborative kit, Friday Flea Market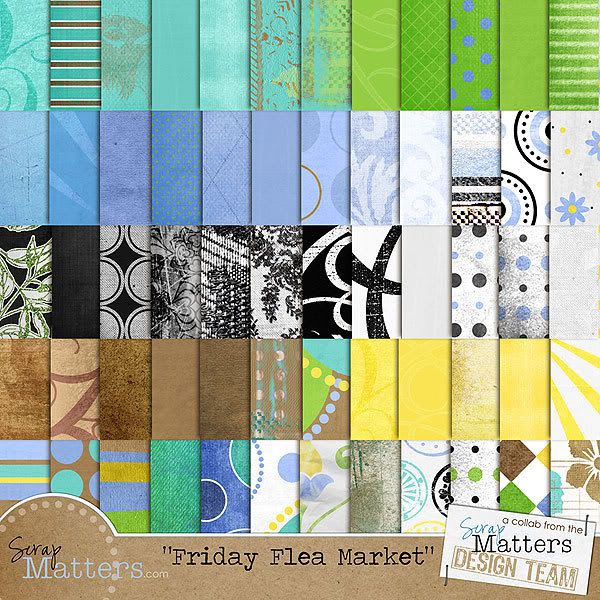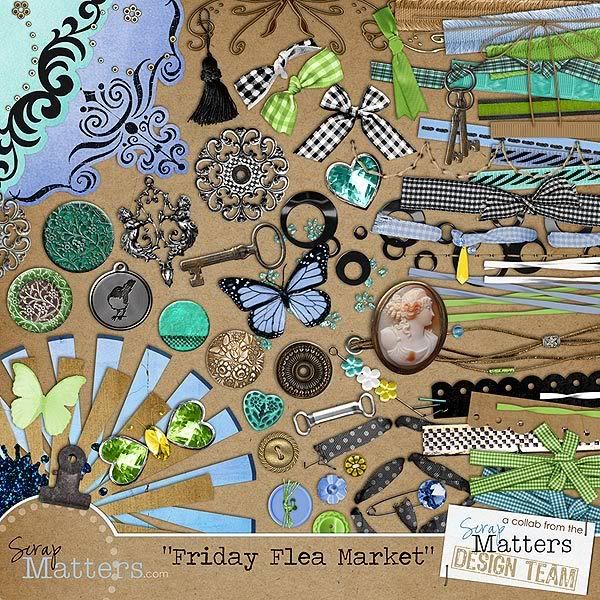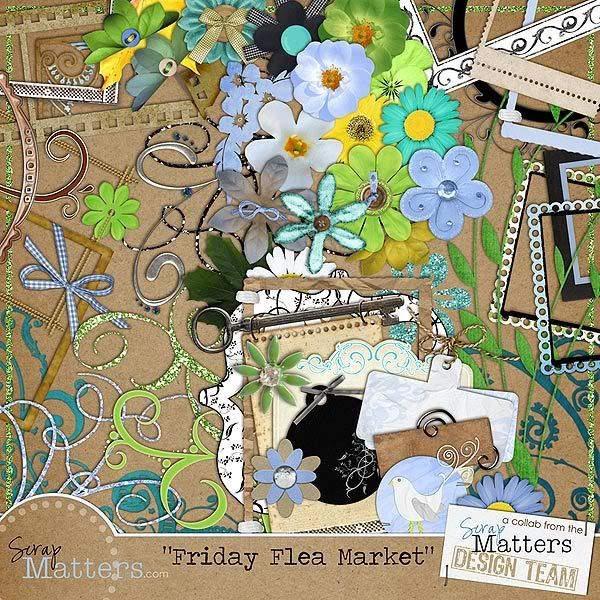 These are the 2 layouts I made with this kit.
Both of these have been turned into quick pages and are available in the store. (With all the other layouts created by the staff members at ScrapMatters). It's a special deal, but I'm not sure what the deal is, so go poke around in the store.
With all of the festivities, there are also going to be giveaways including two add-on packs to the kit Friday Flea Market.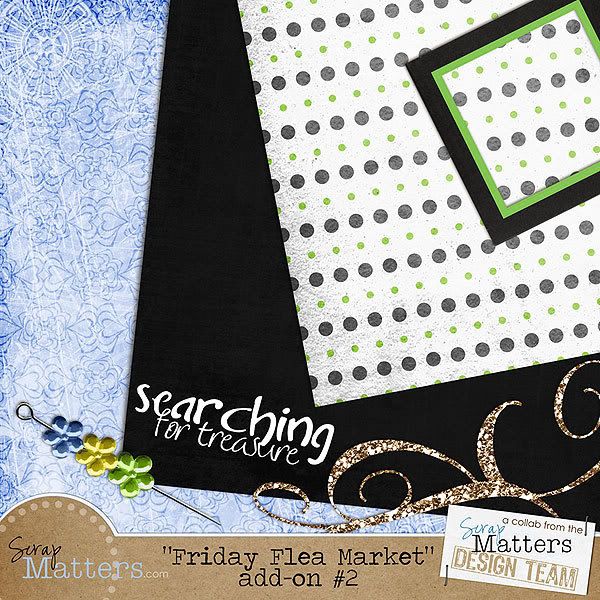 You also can get even more of the kit by visiting the Daily Download section in the new ScrapMatters forum...
And for re-registering at the site, you get this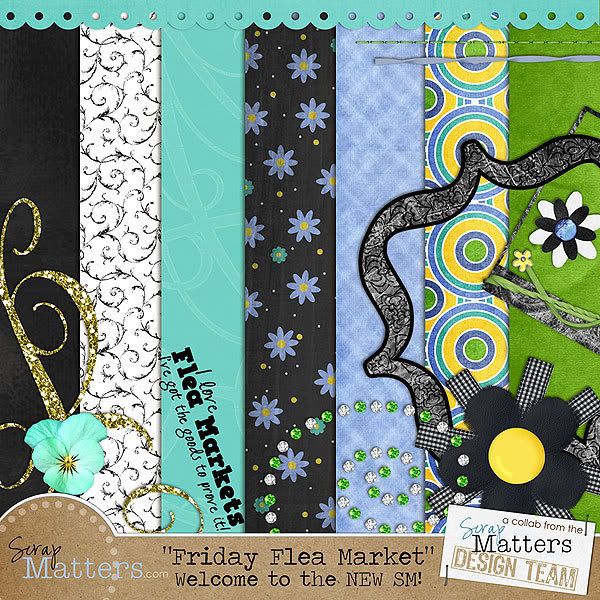 So why are you still here? Get moving. There's lots of fun in store for you.