I've been busy scrapping again. Yes, maybe I am trying to avoid doing other things that I shoudl be doing, but oh well...I'm having fun...
And yes, my time at ScrapMatters is almost up and I am SO going to miss being able to use all of their awesome stuff...so I've been scrapping my tail off...and this is what I have to show for it.
We have a new
template challenge
running at ScrapMatters: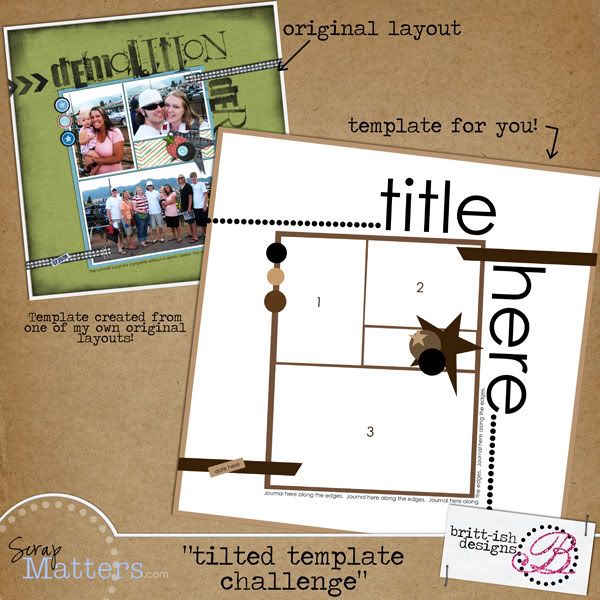 I used Tater's
Urban Boy
kit
And made this:
I recently wrote the post for What Matters Monday and it was all about scrapping things.
So I made it a point to scrap some things...well, one thing right now, but I have plans to do more *things of importance*
For this one, I used Erica Zane's Lavender Skies
And I documented my daughter's special *dee* (that's what we call their blankies in our house).
And there's one more. The very second that I saw Brittney's (Britt-ish Designs) Toy Sheriff kit, I knew what I had to do with it
My son went through a phase right around 1.5 years old that he had to watch Toy Story every day. It's really the first thing that he *had to do* in his life. We get the kids Christmas ornaments every year and this year we made him a Christmas ornament documenting his love of this movie. I had already scrapped it, but I had to do a do-over just because it was SO perfect.