Sarah is running a birthday celebration (because it's her birthday) and the CT is playing along too. We got together and made 12 4x6 brag book templates. You can visit Sarah's CT Blog to snag this beauty. (The picture should be linked, but just in case,
here it is again...)

Sarah is also offering a 28% discount on
her store at ScrapMatters
.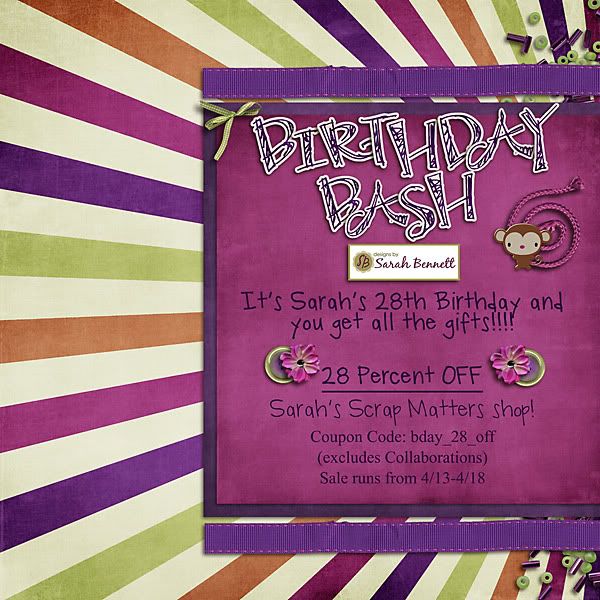 It's the perfect opportunity to get any of those goodies that you've been holding out on.